Investigate immigrants' integration and the consequences of cultural diversity
In our Master's programme in Migration, Ethnic Relations and Multiculturalism, you will focus on questions of high societal significance and policy relevance that relate to:
International migration

Integration and cultural identity

Development of ethnic relations

Management of cultural diversity
The programme addresses these topics from the assumption that systematic understanding of the precursors and processes of migration and integration is essential for the development of adequate policies and interventions in pluralistic societies.
Top rated Master's programme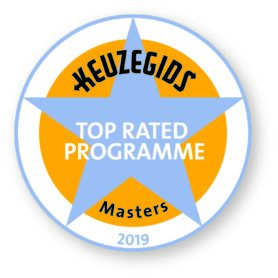 With more than 100 graduates, Migration, Ethnic Relations and Multiculturalism (MERM) is the oldest two-year Master's (MSc) programme at Utrecht University.
MERM started 15 years ago and in recent years the programme is assessed as one of the best Master's programmes in the Netherlands. In spring 2019 the MERM programme was evaluated by students as a 'Top rated programme' (Keuzegids Masters).
The MERM programme is completely taught in English and is part of our European Research Centre on Migration and Ethnic Relations.
High Quality rating by NVAO
Our Master's programme is positively assessed by The Accreditation Organisation of the Netherlands and Flanders, NVAO in their last evaluation (April 2021). The NVAO is tasked by the Dutch and Flemish governments as an independent accreditation organisation for an expert and objective assessment of the quality of higher education in the Netherlands and Flanders.
More information



Registration for the programme opens on October 1st and closes on April 1st. We recommend that you apply as early as possible. For detailed information regarding Migration, Ethnic Relations and Multiculturalism visit Utrecht University's mastersite.

You can contact Prof. Dr. Marcel Lubbers as well, as he is the coordinator of this programme.