news
Top rating for our Master's programme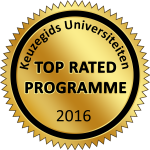 Our Master's programme Migration, Ethnic Relations and Multiculturalism (MERM) has been evaluated by students as a 'Top rated programme'  in the annual Keuzegids Masters
MERM started over 10 years ago and in recent years the programme is assessed as one of the best Master's programmes in the Netherlands.
The MERM programme is completely taught in English and is part of our European Research Centre on Migration and Ethnic Relations.
With more than 100 graduates, Migration, Ethnic Relations and Multiculturalism (MERM) is the oldest two-year Master's (MSc) programme at Utrecht University.