Seminars & Events
9 May 2016
15:15 - 17:00
Van Unnik building, room 211
Seminar: Jan Mewes – Örebro University
Islamophobes, Welfare Chauvinists or Opponents to Egalitarianism: Who Likes the Radical Right? Longitudinal Evidence from Norway.
> In the wake of the current refugee crisis, radical right-wing political parties gain ever more ground in Europe. While previous election and voting studies mostly highlighted the precariousness of their electorate, their recent dramatic success – all over Europe – calls for research that goes beyond merely looking at people's socio-economic backgrounds.
Using a unique set of nationally representative panel data (the first three waves of the Norwegian Citizen Panel, 2013-2014) from Norway – one of the few European countries where a populist right-wing party actually constitutes a part of the government – we examine political attitudes underlying change in sympathy for the Norwegian Progress Party (Fremskrittspartiet) over time.
What distinguishes supporters of the Progress Party from those of the other established political parties? Is it plain Islamophobia? A more pragmatic stance toward welfare chauvinism – the wish to exclude foreign newcomers from welfare benefits? Support for a nation-wide begging ban? Or, finally, the 'classic' right-wing idea of downsizing the egalitarian welfare state in favor of a more marked-oriented welfare state? While the current media coverage of the refugee crisis might make us believe that it is first of all the lack of welfare state solidarity with foreign newcomers that characterizes growing support for radical right-wing parties, our fixed-effects panel regression models clearly show that the wish to exclude refugees from the welfare state benefits does not explain change in sympathy for the Progress Party. Rather, it is Islamophobia and opposition to redistribution that stand out as determinants of sympathy with the Progress Party. The presentation concludes with a discussion of the wider policy implications of our findings.
---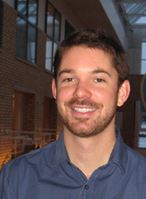 Jan Mewes*/ Maureen Eger
Department of Sociology
Umeå University, Sweden
*Corresponding author, email: jan.mewes@umu.se
---
Seminars are open to the general public, registration is not necessary.